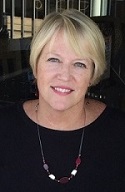 Phone:
(717) 215-3806
Fax:
(717) 737-7129

CENTURY 21 Realty Services
3315 Market Street
Camp Hill,PA,17011
I have been a Realtor with Century 21 Realty Services since 1995. I have sold homes from Lancaster to Hershey, Central Dauphin to Carlisle, Dillsburg to Duncannon, Etters to East Pennsboro with Mechanicsburg, Camp Hill, Lemoyne and New Cumberland in between!
It is my purpose and vow to you, as your Realtor, to educate you and explain the process of home buying & selling in a way that will allow you to feel the least amout of pressure and concern.
I have spent over 20 years of selling almost every style home, in every variety of condition and just about every scenario of experiences. All of this have given me so much knowledge when working with Pricing, Inspections, Negotiating, Staging, Bidding Wars, Contractors, Lenders and more.
If an Experienced Agent is part of your "Wish List", you can check that off when I work for you.
Awards & Recognition
Vice President of the CENTURY 21 Piscioneri Realty, Inc. Foundation 2004
Quality Service Award 2009-2016
Master Ruby Award 2016
Market specializations
Member of the Greater Harrisburg Association of REALTORS®
Member of the Pennsylvania Association of REALTORS®
Member of the NATIONAL ASSOCIATION OF REALTORS®
---
"We had worked with Lori before. She is a very knowledgeable and professional realtor that we really enjoy working with. We were very pleased with the process of purchasing our house. Lori was always reachable and willing to adjust her schedule to meet and talk with us. She walked us through the whole process and made us feel comfortable with every decision we made. Lori always works at a high level of performance. We always know we are getting the best service when working with Lori. Century 21 is reliable and quick the process of our purchase. Lori provides the highest quality of sales experience and always provides great advice. I would recommended Lori to everyone that is interested in buying or selling a home." – Mark S. | February 2017
"In my opinion Lori is the ultimate professional plus she adds her personal touch to a very stressful situation, which was my case." – Steve M. | December 2016
"Lori Englebrook was very understanding of our needs during the listing process as well as very easy to work with. She takes the time to listen and to give constructive suggestions without being pushy. She understands the importance and how personal the decision to sell your home is. She is very knowledgeable but doesn't make you feel like you don't know anything. We recommend Lori to anyone who is trying to sell their home." – Rudy & Maria S. | December 2016
"Lori did an excellent job in advising us how to stage the house. She knows the neighborhood and recommended the right listing price." – Wanda R. | April 2016
"Lori Englebrook was patient and cared about our huge change in my family's life. I would highly recommend and refer her to anyone thanks for all you have done." - Jobe C. | January 2016
"Lori Englebrook is the best real estate agent we have ever had. Lori understood what we needed to sell both properties. She gave us excellent advice on how to stage and show the properties. Lori was excellent in her communications with us. I would highly recommend Lori Englebrook as an outstanding real estate agent." – Dan and Karen G. | December 2015
"Lori was my buyer's agent 19 years ago when I bought my first house. Since that time, I have made some friends in the real estate business...one who is one of my best friends. Rather than choose among friends, I thought the best way to handle selling my house was to go back to the one who helped me buy it! Lori and I had stayed in touch over the years as well. It was a frustrating two years to sell my rather unique property, probably more so for Lori in having to deal with me, but I knew she would do her best to help me sell it. And she did!" - Kerry G. | October 2015
"We really could not have asked for a better agent than Lori Englebrook to be by our side throughout our first home buying experience. Although not all of the inspections on our home passed in the beginning and it ended up being a 5 month wait process until we settled on the home, Lori was the most helpful, understanding person we could have had throughout the process! In the beginning I wanted to look at a few homes that i found while browsing the internet and when they failed to impress me, she found "the one" on the first try! It was almost like she had know us for years to know exactly what we wanted! She has always been there the minute we had any questions or concerns we've had throughout the 5 months no matter the time or day. I honestly could not be happier with services she has provided for me and my family. We are VERY happy and will definitely be sending anyone looking to purchase a home her way! Thanks!!!" - Jessica C. | July 2015
"Lori Englebrook exceeded my expectations in all aspects regarding the purchase of my townhouse. She demonstrated knowledge, patience, and encouragement. She also helped with finance guidance. Comprehensive service from start to finish. A+!" - Jim S. | July 2015
"The thing I liked best about Lori was she was always there. She'd answer my calls and texts right away no matter the time or even if she was on vacation. I would feel better after talking to her and she was on top of making sure our interests were being taken care of and what needed to be done was done. She still checked in after the settlement to make sure everything was well. We were first time home buyers so we bombarded her with questions and she always answered right away. I would highly recommend her !!!!" - Carly W. | July 2015
"Lori went above and beyond helping me to find the right house and not slacking off even though at times it seemed like an impossible mission. She encouraged me to keep looking." - Carolyn H. | July 2015
"We knew Lori and her husband for many years. We also lived in the same neighborhood and had seen how many sales she had completed in Good Hope Farms. She has always been a "can do" woman and that was proved to be the case with her knowledge of the real estate business in our area. We were very satisfied with everything." - Mary S. | July 2015
"We met Lori in the fall of 2014 at an open house. We loved the neighborhood and Lori kept in touch with us. She was very professional and easy to work with during the process. Lori was very knowledgeable about the area and has good resources. We would definitely with Lori again." - Michele D. | June 2015
"Lori was the best realtor that we ever dealt with. She was knowledgeable and understanding to our home needs. She went above and beyond our expectations Your company would be off the charts if all your realtors were like Lori !!" - Tom & Sue W. | May 2015
"The best realtor in central Pa I would highly recommend Lori to all my friends and family, couldn't be happier." - Tom and Sue W. | May 2015
"Lori went above and beyond in all aspects of the home buying process. I couldn't have asked for a better agent. Without Lori, I am sure that we wouldn't have purchased our perfect home. The time and effort she put into finding us a home was beyond our expectations. I would recommend Century 21 and specifically Lori to anyone in need of a good realtor." - Jordan and Carly P. | April 2014