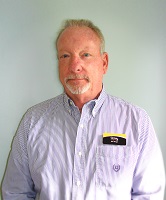 Phone:
(570) 713-5690
Fax:
(717) 737-7129

CENTURY 21 Realty Services
3315 Market Street
Camp Hill,PA,17011
Ever since I was young, I loved looking at houses and that is one of the reasons why my college major was in real estate and insurance.
I entered the insurance industry in 1991 and was blessed for the opportunity to open an independent agency with my wife in 2001. The agency has grown each year and has a dedicated staff that has been with us for 11 + years. Out agency motto is "your personal satisfaction is our personal commitment" and we have stood by that each day granting us countless referrals from our satisfied clients.
I decided to pursue my passion for real estate in 2016 knowing that our agency was in the best hands and would continue to thrive under my wife and our office staff.
My extensive background in sales and customer service gives me the tools needed to help you fulfill your real estate needs. I am bringing along our agency motto and promise to uphold it each day.
"Your personal satisfaction is my personal commitment."
I live in the Harrisburg area with my wife and 3 four-legged children. I am a drummer and as the saying goes "playing in a rock n roll" band.