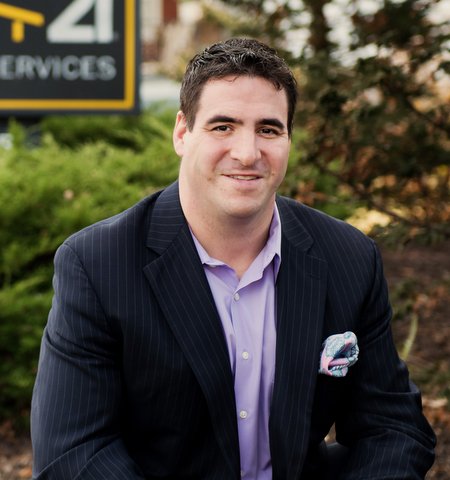 Phone:
(717) 441-5406
Fax:
(717) 737-7129

CENTURY 21 Realty Services
3315 Market Street
Camp Hill,PA,17011
Aaron is a 3rd Generation Realtor, he has been in the business since 2004. Year after year he is recognized for customer satisfaction and high volume of sales. He is married and lives in Mechanicsburg with his wife and 3 children. He is a full time Real estate professional. He is a graduate of Camp Hill High School and has a Marketing degree from St Joseph's University. In addition to selling real estate, he is the past President of the Greater Harrisburg Association of Realtors. He is a full time real estate professional and looks forward to serving your needs.
---
"Aaron did a great job selling our house. He also did a great job with the rental during the time we rented the property. He handled the negotiations with the tenant and the final sale and made it as painless as possible. I would recommend Aaron for any real estate needs anyone has." – Dan S. | June 2017
"Aaron Piscioneri was very easy to work with and extremely accommodating with our difficult work schedules. He was able to provide us with evening and weekend appointments with little to no notice. His knowledge and experience with the local areas was definitely an asset in helping us to find the home we wanted." – J & L | March 2017
"Aaron was such a wonderful advocate for us from start to finish, both in selling our old house and buying a new one. He is extremely knowledgeable about the market and the area. Excellent. Very professional from start to finish. I had previously had a bad experience buying a home and was not looking forward to going through the process again, but Aaron and Century 21 made the process as painless and seamless as possible. Aaron was always very responsive and no question or issue was too small. I felt like he really wanted to get to know us and our needs."– Lindsay | March 2017
"Aaron once again has done an outstanding job. I have already recommended him to another friend on the day that I completed my settlement."– Steve Shover | March 2017
"Aaron and his team provided us with the best local knowledge of the neighborhood we were most interested in; true professional and made the process very easy!" – Hess | March 2017
"Aaron was a class act. A true real estate professional. Aaron a true real estate professional glad to have him. It was great experience Aaron really did an excellent job from start to finish. I think we had 32 total showings and 16 offers."– JB | March 2017
"My experience with Aaron Piscioneri was outstanding. He was always available and when I had questions he had an answer or got one back to me quickly. During negotiations is where he stood out best. We ran into a few snags, but his knowledge of how to negotiate the deal brought me to the end with a new townhouse."– Virginia Innerst | January 2017
"Aaron is a fantastic realtor. He made suggestions on staging the house for sale; helped us set an appropriate selling price; made sure it was marketed effectively on the internet with attractive pictures; and did an outstanding job throughout the negotiation process. He truly is a full service realtor and we highly recommend him for all your real estate needs."– Mike B. | December 2016
"Aaron was very accessible,efficient, and knowledgeable. Additionally, he went above and beyond the call of duty on several occasions." - Dave and Emily | November 2016
"I was very happy with Aaron Piscioneri's handling of the sale of my home. His recommendations for preparing my home for showings were spot on and I especially appreciated his insight in this area. He was very responsive whenever I called and had questions. His assistant, Tammy was also very helpful and knowledgeable. I will recommend him to friends and relatives." - Kathy M. | November 2016
"Aaron Piscioneri was terrific and knowledgable and respectful of the selling process and situation. I would highly recomend him to anyone looking for an agent to represent them in selling a house."– Priscilla | September 2016
"I highly recommend Aaron Piscioneri. Aaron really knows how to market a property for sale; explains the process well; immediately follows up if any issues arise; and keeps you informed. I couldn't ask for better service and I recommend Aaron to anyone who is looking for a realtor." – Mike B. | September 2016
"Aaron made the stressful and sometimes difficult home buying process very comforting. Throughout the process Aaron made sure he was available to answer any questions that I had. He was very helpful in negotiating a fair price for our home. I would and will personally recommend Aaron Piscioneri to anyone buying a home in the Harrisburg area."– Patrick B. | August 2016
"Aaron made contact with us just when we needed it. Aaron provided outstanding guidance to us first time sellers at a difficult time for us. I would recommend Aaron because he cares and is there for you all along the way."– Stacy K. | August 2016
"Aaron was extremely helpful during our search and ultimate purchase of our home. He was knowledgeable and informative, we asked lots of questions! He was very responsive and always reachable. He's a fantastic and personable realtor!" – Kristen S. | August 2016
"Always there for us, made a difficult situation seem like no problem at all. I would use Aaron and his office again any time I need real estate help." – Hall K. | July 2016
"Aaron struck me as being the kind of young gentleman who could quickly find what we were looking for in a home. Within two days we had found the correct dwelling for our purposes. He brokered a better price for us and advised us in every consequence that might have cropped up concerning the purchase of the home. When we were concerned about various elements within the house that were in need of replacement or repair he asked for and recieved additional cash settlement from the seller to assist. I would highly recommend him for any home purchase! He has our business for life! Very pleased with the purchase - and with Aaron!" – MaryAnn A. | July 2016
"I was very impressed with Aaron on my very first meeting. He was professional, knowledgeable, friendly and considerate of my needs. My interaction with anyone else was very limited. He never "pushed me off" to someone else. Aaron would always give me his professional opinion and guidance, when ask for it, but always allowed me to make my own decisions."– Nancy L. | May 2016
"Aaron knows the Mechanicsburg and Camp Hill, PA real estate market extremely well. He knows what to do and what not to do to sell your house. Our experience was listed to settlement within 90 days. Great job!!!"– Paul J S. | May 2016
"This was my first home buying experience. Aaron was patient as we looked at properties, offered invaluable feedback, and provided guidance throughout the entire experience. It was an excellent experience and I would definitely recommend Aaron and Century 21 to anyone." – Blaine S. | May 2016
"We live out of state and wanted to sell our property in Mechanicsburg. We had never sold a house before, so weren't really sure what needed to be done. Aaron made this whole process very easy for us. We never met in person, only communicated via phone and email, but we were kept up to speed the whole time. I really couldn't have asked for a better realtor, he took care of everything. We are very thankful to have had such a good experience through our first home selling process. Thanks Aaron!" –Erin R. | April 2016
"Aaron was great to work with. He was flexible and willing to show us homes at all times of the day and with only a moments notice. Also as a first time homebuyer I was not familiar with the home buying process. Aaron did a great job of explaining the process and keeping us informed throughout the purchase." – Chris G. | March 2016
"Selling a home is stressful, yet Aaron Piscioneri kept the stress to a minimum with his communication, preparation and follow-through. Best of all, he listed and sold our home in one weekend. We highly recommend Aaron Piscioneri." – Nancy M. | February 2016
"I've known Aaron Piscioneri for about 11 years now. It's always a pleasure doing business with him whether we were renting or buying. Through our buying process recently, he was great at keeping us updated on whatever was going on. Though we hit some hiccups along the way, Aaron did a great job letting us know what our options were and helping us get through it." – Victoria W. | February 2016
"My daughter referred me to Aaron. I was very impressed with his handling of every step along the way. He explained the process in an understandable manner. I always felt that he had my best interest foremost in his mind." – Nancy L. | January 2016
"Aaron is very knowledgeable regarding the real estate market in the area. He listens to your needs and works with you to accomplish what it is that you want done. He also has a wide range of contacts and negotiates to the best of his abilities on your behalf. Would recommend..." – Greg | December 2015
"Aaron Piscioneri sold two separate properties for us, a parcel of land and a house. Both properties are located in a flood zone so you know that there are many obstacles to overcome in making a sale. Aaron sold both properties in record time. This could only be done because he had the knowledge, drive, contacts and perseverance to get the job done. Aaron also led us through the process of buying our current house. As our Agent, he spent 6 months showing me/us houses. He always made himself available to show us a house at our whim. No easy feat for a busy man with many clients. He never made us feel that the process was taking too long. Aaron made the purchase of our home a nice experience and handled everything as an exceptional, experienced realtor would. We highly recommend Aaron Piscioneri and Century 21 Realty Services." – Henry C., Nancy B. | December 2015
"Aaron navigated a difficult closing process in a professional and efficient manner. I appreciate his persistence to overcome obstacles." – Samuel M. | November 2015
"Selling and moving is never easy, but working with Aaron Piscioneri made this entire experience very manageable. Aaron knows the market well and his expertise was evident throughout the entire process (listing the home, organizing showings, negotiating price, settlement, etc). He is a consummate professional." Deb M. | October 2015
"I would recommend Aaron Piscioneri/Century 21 to anyone. The professionalism of his office is incredible. Aaron took the time to understand our needs and provided candid feedback on items that could help sell our house quicker. The professional pictures that were taken really made the house stand out above any competition. His staff was very friendly and accommodating to schedule any showings. This has truly been a great experience and I would highly recommend to set up a meeting with him if you are considering selling your house." – Marc | October 2015
"Aaron was extremely knowledgeable. He provided expert guidance at crucial points in our home buying process. It was easy to reach Aaron when my wife and I had questions and we always received answers quickly." – Kevin | October 2015
"Aaron was very receptive to our needs. He went above and beyond to make sure we were satisfied. He often thought outside of the box to resolve any problems and was quick to make the process of buying our new home smooth." - James and Ashley K. | July 2015
"When the contract was signed and the inspections were completed, things got a little challenging. Aaron stepped up to the plate and made many calls to the other agent. Some of those calls were late at night." - Diana and Tammy R. | July 2015
"Proven track record, quick to respond, met with us fast and followed up in timely manner. Aaron was very genuine in wanting to help our family sell and find a new home. Sold our home quickly and bought another one just as fast. Everything went pretty smoothly." - James and Ashley K. | July 2015
"Aaron and his father Dan were very responsive and easy to deal with during the entire sale process as well as over the last few years during my rental property management experience with them. I was acquainted with both of them previously through family. Their efforts resulted in a rental success as well as the final sale of the property. During the rental experience there were numerous challenges with tenants that were dealt with effectively by Aaron. He also dealt effectively with a few mechanical issues at the house while it was rented through the use of experienced repair services that he utilizes. It was so nice not having to deal with those issues as I live 3 hours away and he was a life saver. It certainly was a good decision on my part to chose Century 21's Aaron and Dan as partners in the management and sale of my property in Enola."- Jim J. | June 2015
"Aaron had a very great knowledge of the area from living there his whole life, he was also very accommodating and patient during this process. He also made sure to update and explain everything during the closing process." - Tyler G. | May 2015
"He [Aaron Piscioneri] was friendly and he listened to what we wanted! We were very satisfied with him! We really appreciate all he helped with! Purity Abstract did a good job with the closing!" - Susan & Norman O. | May 2015
"Aaron helped me buy a short sale home, which is not an easy process buy he made it easy for me. He kept me updated every step of the way. After the purchase of the home I remolded it and put it back up for sale with Aaron. It sold faster than i had expected. Overall i had a great experience buying and selling my first home with Aaron Piscioneri as my realtor." - Anonymous

"Aaron and his staff were an absolute pleasure to work with, This was my wife's and also my first home buying experience and we had NO idea what we were doing. Aaron along with Chrissy held our hand and answered every question we had through the entire process. It's very rare today to find such honest and caring people who are truly there for your best interest. We are truly grateful to Aaron and Chrissy for all their help and for the kindness we were shown from everyone at the Century 21 office in Camp Hill. Today, my family has a house that we can call our own!!!! Thanks Aaron and Chrissy for everything." - Anthony M.
"We were going through selling my wife's dads house who was very sick & had a buyer a couple weeks into it. We had a lot of things to overcome with the house that needed fixed at different times & Aaron was right on it right away to let the buyers know that it was being resolved immediately. He was very helpful getting us in touch with the right people to get these problems resolved & also keeping the buyers interested working through these problems. My wife's dad died half way into this process & that changed the way things had to be done very quickly, he got us set up with a very good & reasonable Estate Lawyer & did the things he had to change very quickly which helped us through this very hard time. If not for Aaron I believe the buyers might have walked away from this & we owe a big thanks to him for all his hard work & I will 100 percent recommend him in the future to anyone who might be selling or looking for a house." - Robin L.
"We buy investment real estate and Aaron is our 5 star agent! He's more than an agent, he becomes your tutor. We learn from him through each process -- and he's often pulled us back from mistakes we tried to make." - Anonymous
"Aaron has been helping me buy and sell properties since 2007. He knows the local market exceptionally well, has superior negotiating skills, and most importantly can be relied upon to honestly represent the interests of his clients. All these qualities make it easy for me to refer Aaron to anyone seeking to buy or sell a home." - Jeff C. | August 2013
"Aaron is very responsive and knowledgeable. I have been in sales for 15 years and have met a lot of sales people that shouldn't be. Aaron is not just any salesperson, he is a true professional. Through the whole process of selling my house Aaron was honest, very helpful and I truly felt he looked out for my best interests. I would recommend him to friends, family, or anyone else that is looking to buy or sell a home. Thanks again Aaron!!" - Brady M. | April 2013